Business Services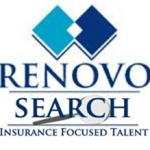 Renovo Search was developed to provide effective insurance recruiting solutions to agencies of all types and sizes. Renovo Search interviews our clients to understand your office environment and hiring needs, then builds a recruiting strategy to find your candidates. We prescreen the candidates (according to our process), forward "worthy" ones for you to talk to/meet, then can assist in the final assessment and placement.
We offer two types of programs depending on your recruiting situation: Dedicated Search for those immediate needs; and Membership Program for those businesses who value an "Always On" recruiting approach. Our Renovo Recruiting Partner who handles recruiting programs has 20 years in the "search" business and insurance is his specialty. Contact Jim Maranto at Jim.Maranto@renovopartners.com to develop a solution to your recruiting needs today!
.
.
Copyright © 2017 Renovo Partners.