Insights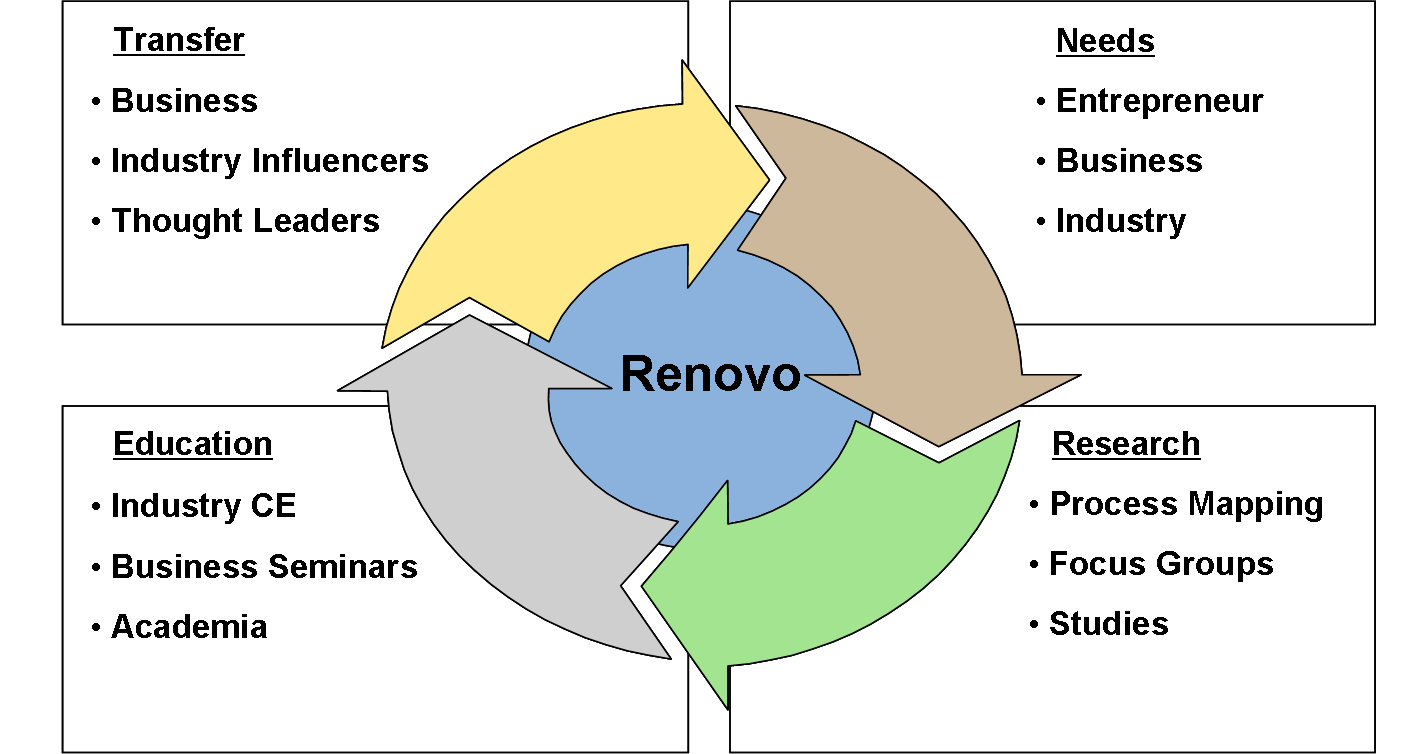 At Renovo, we recognize that standing still is not an option if you want to stay in tune with the real issues facing the insurance industry and the agency profession. To address this, we have developed a platform that provides us access to tools, insights, thought leaders, and processes that work to keep our solutions as relevant and actionable as possible.
For us, this model evolved into our Insights continuum. Starting from the upper right, we dedicate time and resources to understand and test the most current issues and concepts within the insurance business and agency distributions. This results in the validation of the tools, processes and concepts Renovo uses throughout it's consulting and business services. Following the Research phase, we then look to take our findings in it's purest form and develop it for education to the small business and insurance agency communities. We find that nearly all of the solutions developed for the insurance businesses are directly applicable to any small business, especially those in service industries. Our ability to deliver these in general enough programs that can appeal to the small business academia, as well as specifically enough to professions requiring continuing education, make this a critical phase in the Continuum process. Next our focus turns to aligning with businesses, influencers and educators that drive the notion of small business. This phase is all about getting the relevant and actionable information we develop into the hands of those that can impact our core industries and areas of focus. At Renovo that centers around the insurance industry, entrepreneurs, distribution, and small businesses. The key is the information we develop is real and field-tested. Lastly we shift our attention to the needs of businesses, industries and the entrepreneur. As we have mentioned, a key to this continuum is to identify the relevant information that small businesses in general, and insurance agencies specifically, are facing today and in the future. With this information, we then ensure that the cycle is completed and the solutions developed address their needs and issues.
Copyright © 2017 Renovo Partners.